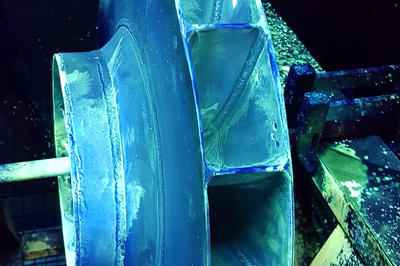 Our dark room of 50m² allows us to perform magnetic, penetrant fluorescent or red dye inspection on various components.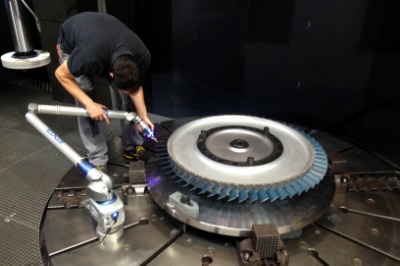 Our air conditioned room for geometrical inspection, equipped with our "EDGE" FaroArm with a reach of 3M enables us to measure and digitalize components.
Our horizontal lathe is also equipped with a measuring system with an integrated probe to perform geometrical inspection of large objects.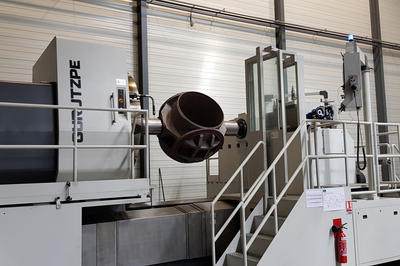 Our Gurutzpe equipment enables us to machine and correct mechanical parts of large components conform rotating machinery requirements.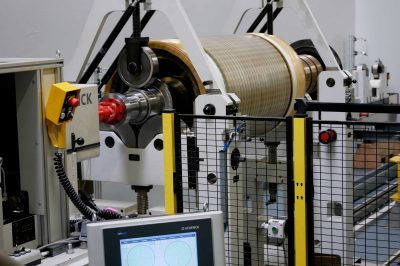 We balance various machines up to 80 tons and 11 meters long.